The MBPOA was formed so that the deed to the Ocean View Beach could be transferred to our association. For 79 years our association has been the sole stewards of our 30+ acres of beautiful oceanfront property. It cannot be bought, sold, or given away. Our beach, as deeded, is for all to enjoy all the time.
The Association and its members own and are responsible for the designated area its' cliffs and vegetation as well as the MBPOA parking lots – for members' use. We also maintain the pathways leading to the beach from Old Montauk Highway. Anyone can access the ocean beach across the MBPOA property.
This website is for all visitors and is intended to describe who we are, our responsibilities and provide helpful resources and information of interest.
We love our beach and hope you do too!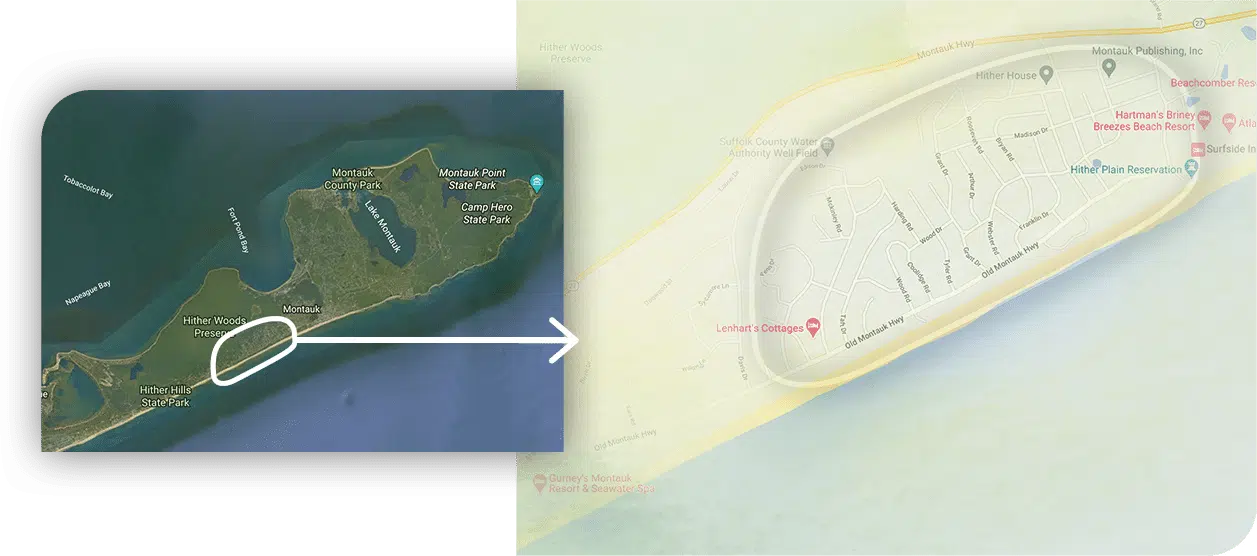 The MBPOA Annual General Meeting will be held over Zoom on October 23rd. Please check you email for particulars. The Cocktail Party Has Been Canceled for 2021.
To our members and their guests, unfortunately the rapidly changing health environment and the uncertain view of what the late fall safe guidance will be has led us to cancel the Cocktail Party. Next year will be The Association's 80th Anniversary and we all very much look forward to a festive Summer Beach Party and Autumn Cocktail Party.
Monthly Beach Cleanup! Last one in 2021 is October 17th
As a community it's important more than ever for us to each do our part and take care of our land. The 2021 monthly beach & road cleanups are open to all. Dates this year are: July 11, August 8, September 12 & October 17. The meetup location is the Webster 14M lot at 10am.
Beach and highway cleanup could be one of your feel good events of the summer. Please plan to do your part to keep our beach and Old Montauk Highway clean. Equipment, including gloves, is provided.
Beach Emergencies
Call 631-537-7575 Please note the Orange M Beach Location Signs at the top and bottom of all beach paths & parking lots to relay your location to Public Safety
Beach Access

One of the benefits of MBPOA Membership is access to our beautiful beaches & coastline.