The MBPOA was formed so that the deed to the Ocean View Beach could be transferred to our association. For 81 years, our association has been the sole steward of our 30+ acres of beautiful oceanfront property. It cannot be bought, sold, or given away. Our beach, as deeded, is for all to enjoy all the time.
The Association and its members own and are responsible for the designated area its' cliffs and vegetation, as well as the MBPOA parking lots – for members' use. We also maintain the pathways leading to the beach from Old Montauk Highway. Anyone can access the ocean beach across the MBPOA property. We are a social organization where members gather on the beach and at sponsored activities.
This website is for all visitors and is intended to describe who we are and our responsibilities and provide helpful resources and information of interest.
We love our beach and hope you do too!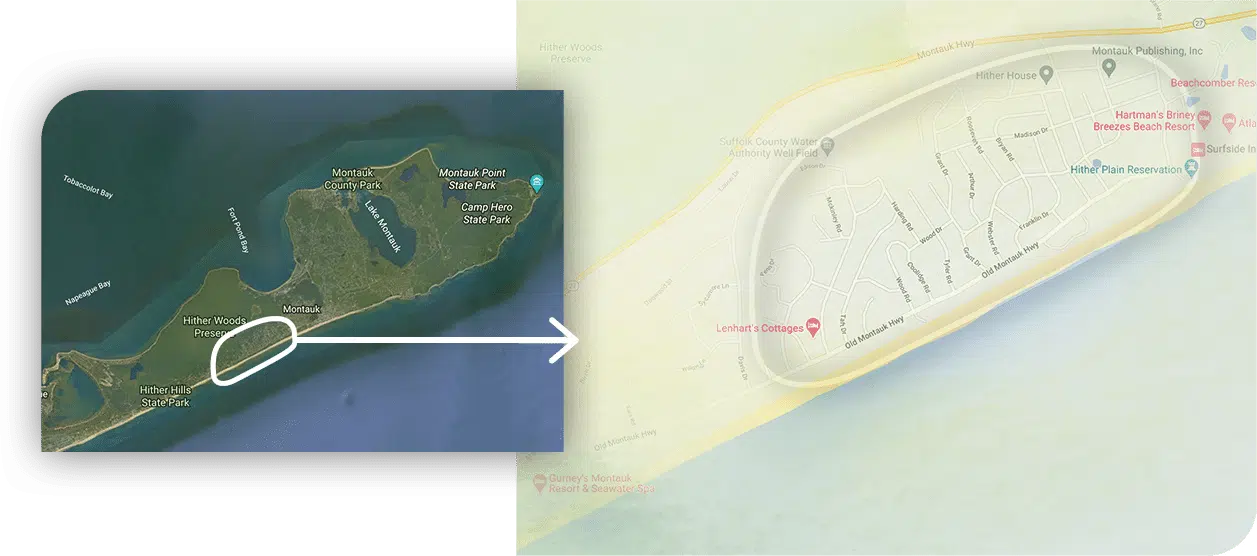 The 2023 Summer Season will soon be here!
We are repairing our four paths this spring: 7M, 8M, 9M, and 13 M.  Recall, please, last year, we did this at our four parking lots. Our cliffs and beaches are uniquely special; we hope all members will enjoy the beauty with this improved access.
Monthly Beach Cleanup 2023 Dates will be posted soon.
As a community, it's crucial more than ever, for us to each do our part and take care of our land. 
 Equipment, including gloves, is provided.
Insurance for Beach Parties & Gatherings.
A necessity of the changing times - MBPOA beginning with the 2023 season, now requires a member's certificate of insurance listing MBPOA as an additional insured on their policy for beach parties to protect the association and the property. MBPOA owns the beach above the Mean High-Water (debris/wrack) line.
The Town of East Hampton requires a Special Events permit for beach parties if any of the following three criteria below apply; MBPOA also requires a complement authorization as well if any of the same three criteria apply:
-There are 50 or more guests.
-The event is catered. This includes but is not limited to caterers dropping food off to clients on the beach or in the parking lots.
-Structures will be placed or erected on the beach or parking lots. This includes chairs and arches or chuppahs for wedding ceremonies.
The particulars of the insurance certificate submission are on the Beach Party Authorization page on this website. The beach is a magical place, and this policy will ensure that it can be enjoyed by current and future generations.
Beach Emergencies
Call 631-537-7575 Please note the Orange M Beach Location Signs at the top and bottom of all beach paths & parking lots to relay your location to Public Safety
Beach Access

One of the benefits of MBPOA Membership is access to our beautiful beaches & coastline.